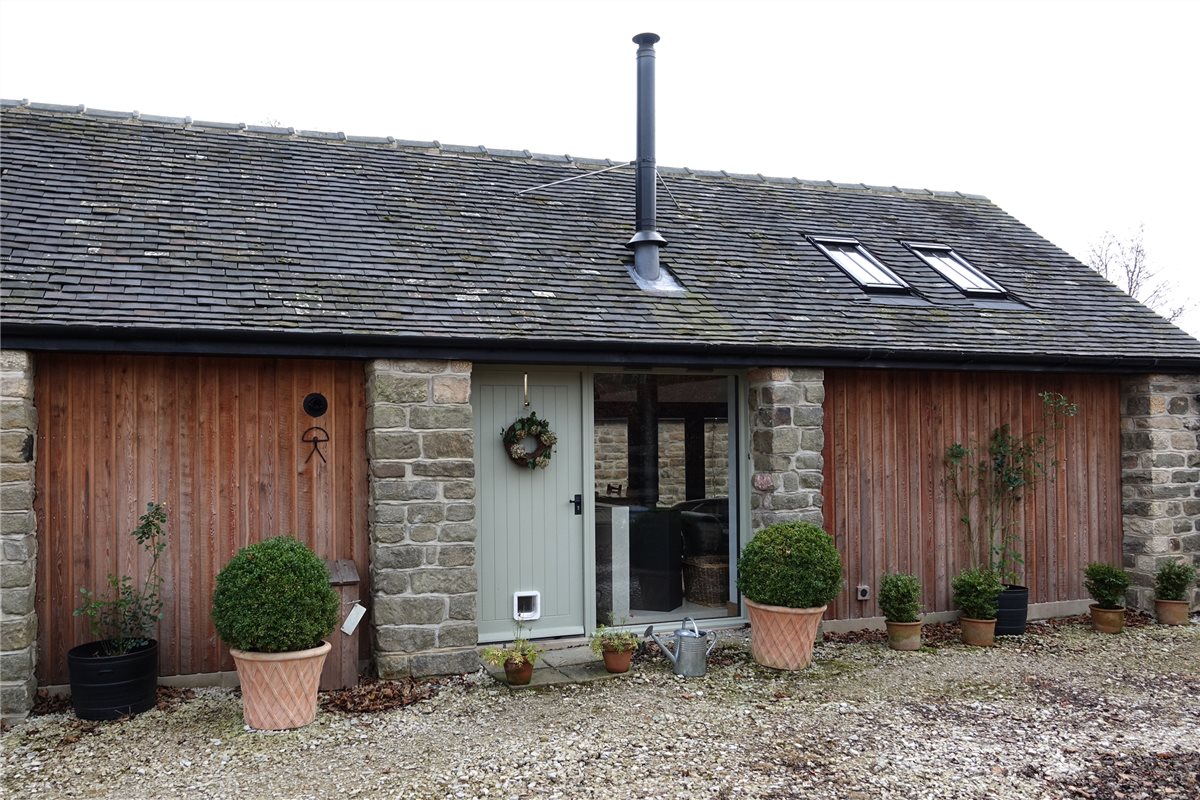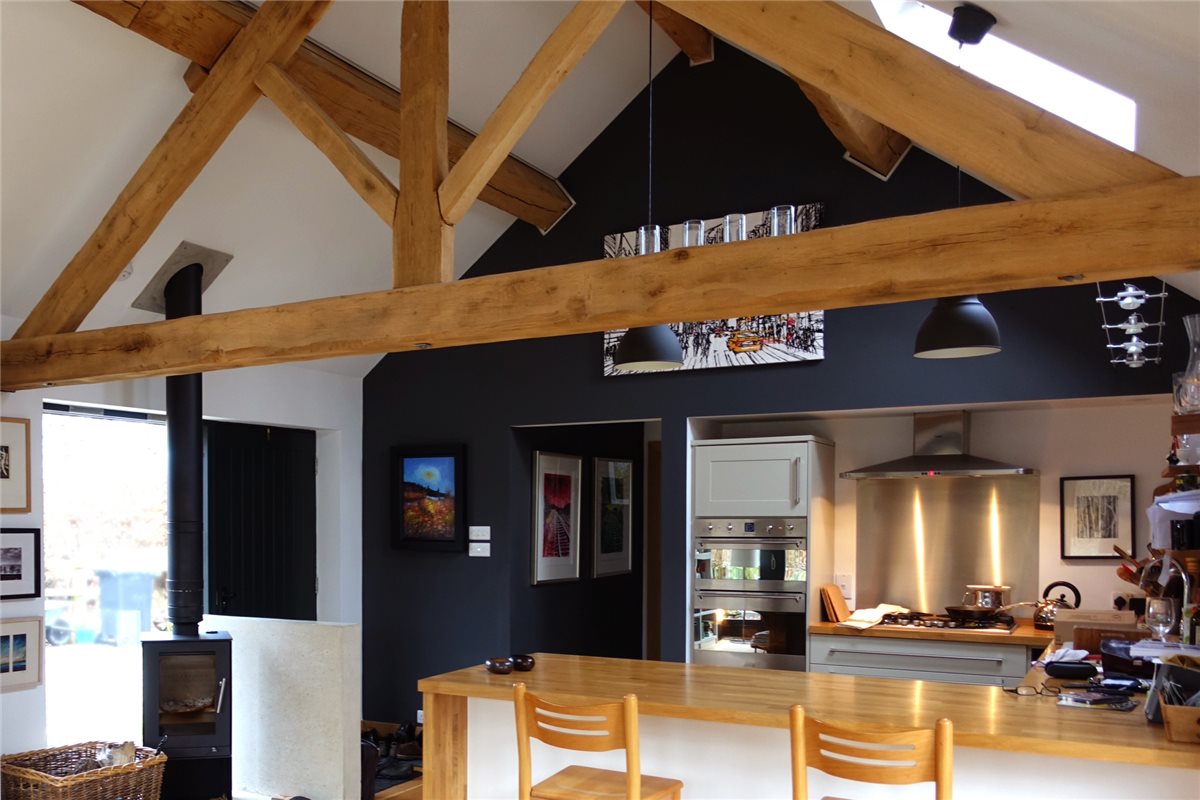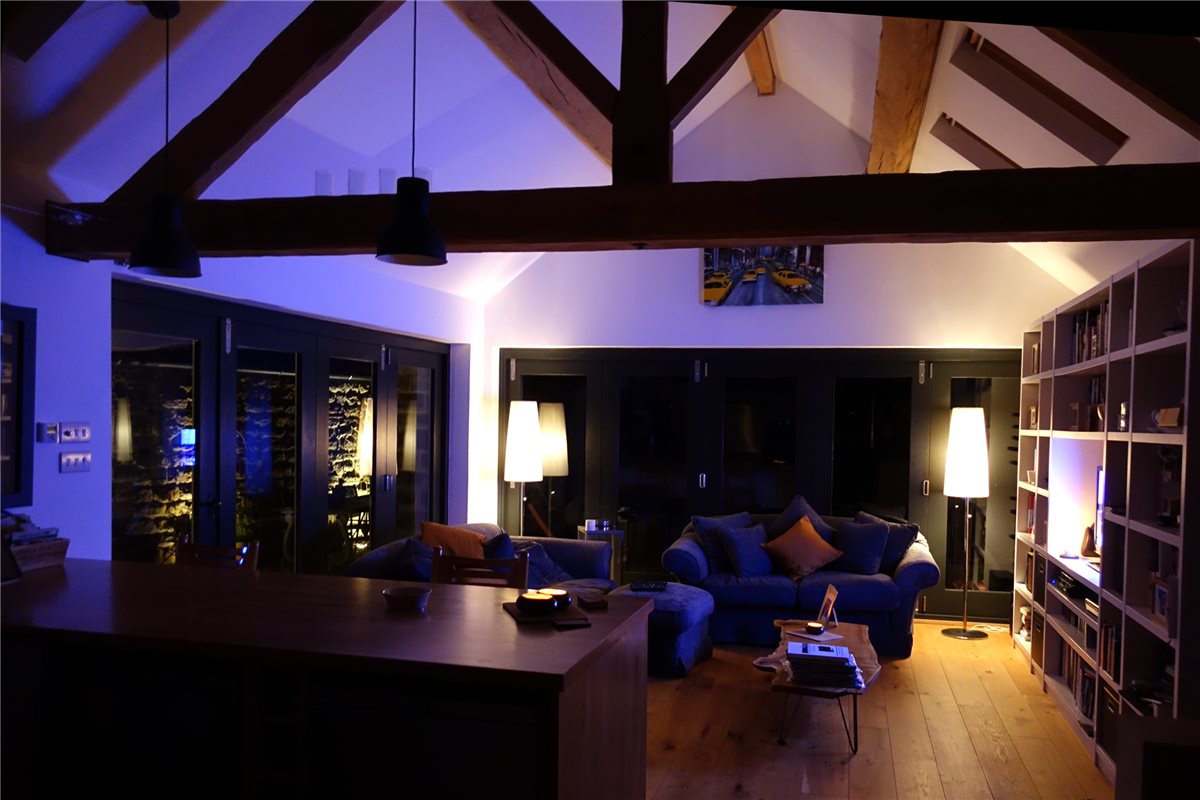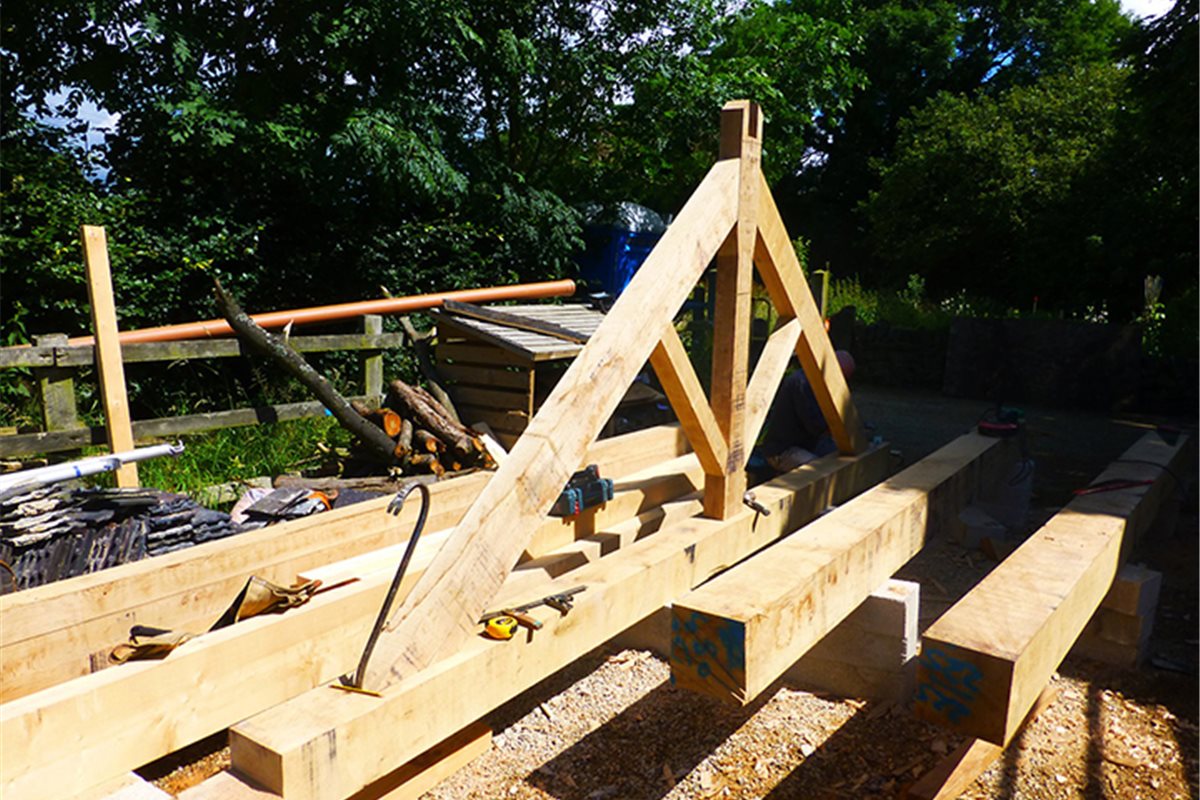 listed garage and pigsty conversion
This project involved the conversion and extension of a listed detached garage into a home. It was important that the extension was designed in a manner that is harmonious with its surrounding context. It part of the open plan living/dining/kitchen area, with views directed to the west and south of the site through glazed bifold doors. Traditional timber king post truss roof construction was utilised to tie in with the existing historical context of the site. Together with the glazed elements, the traditional roof construction creates a space that combines and contrasts the old with the new. As part of the works, a bespoke concrete hearth was designed and integrated into the living space.  Externally, untreated larch was used to clad the former garage openings. The timber would eventually weather to a silvery grey colour, which would blend well with the existing building. A former pigsty sits within close proximity to the converted garage, linked by stepped terraces and gardens. This was converted into a home office, using similar materials.
crich, derbyshire
completed: autumn 2014
International Day of Peace: Happy International Day of Peace! Let's all celebrate by coming together and giving a little more love, today.
Aquila Solar Aeroplane: The internet provides information, opportunity and human connection, yet less than half the world has access. We're proud to announce the successful first test flight of Aquila, the solar airplane we designed to bring internet access to people living in remote locations. This innovative plane has the wingspan of an airliner but weighs less than a small car and flies on roughly the power of three blow dryers — incredible!